Submit to Daddy!
"Who said anything about getting off?" I caught up with her and grabbed her wrist, yanking her to my chest so that she bit back a whimper. "You're mine for the weekend now. And when I make you get off, it will be hard, plenty hard."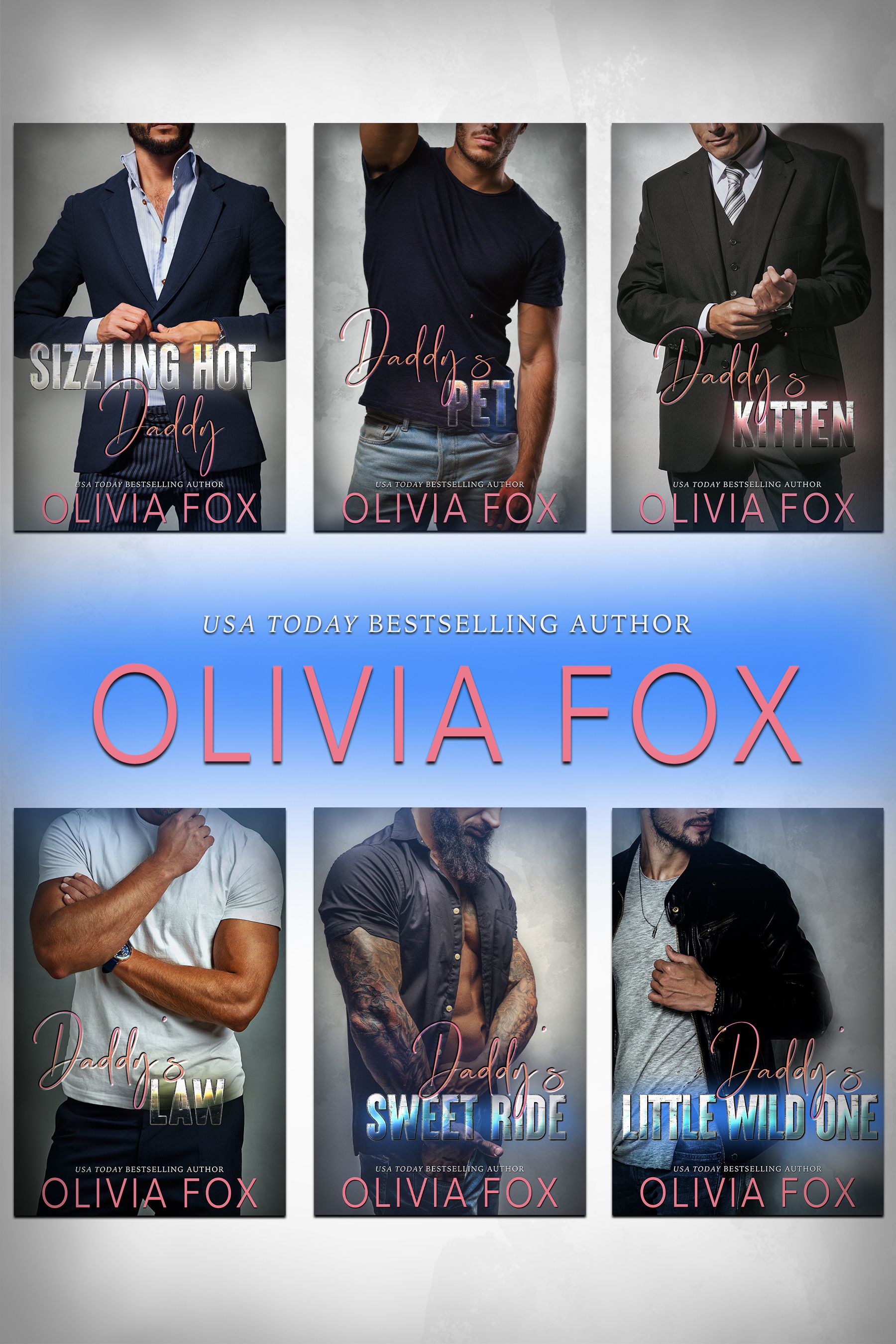 Hey There,
Scroll to the bottom for your special offer and access to exclusive artwork from people like Qaisan and Calico Moss! As a subscriber, you vote on your fave scenes and characters and I commission art for you!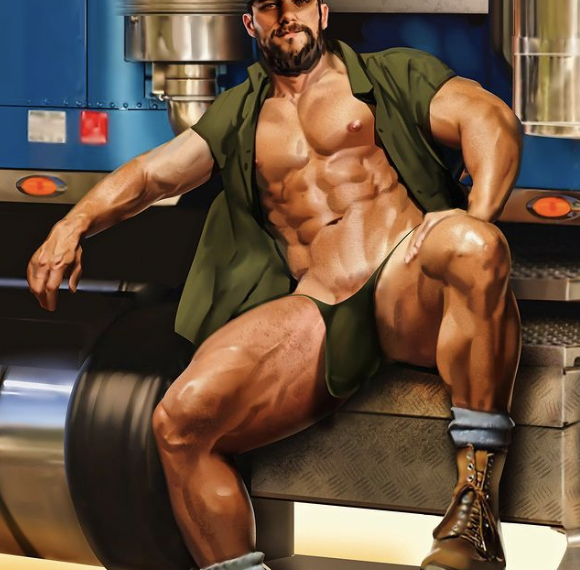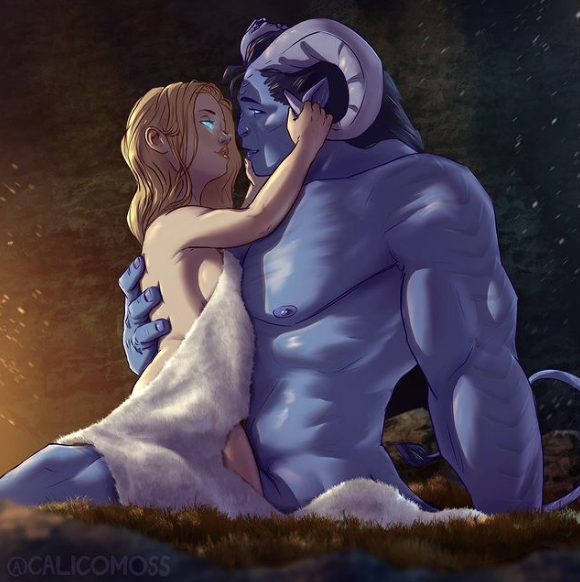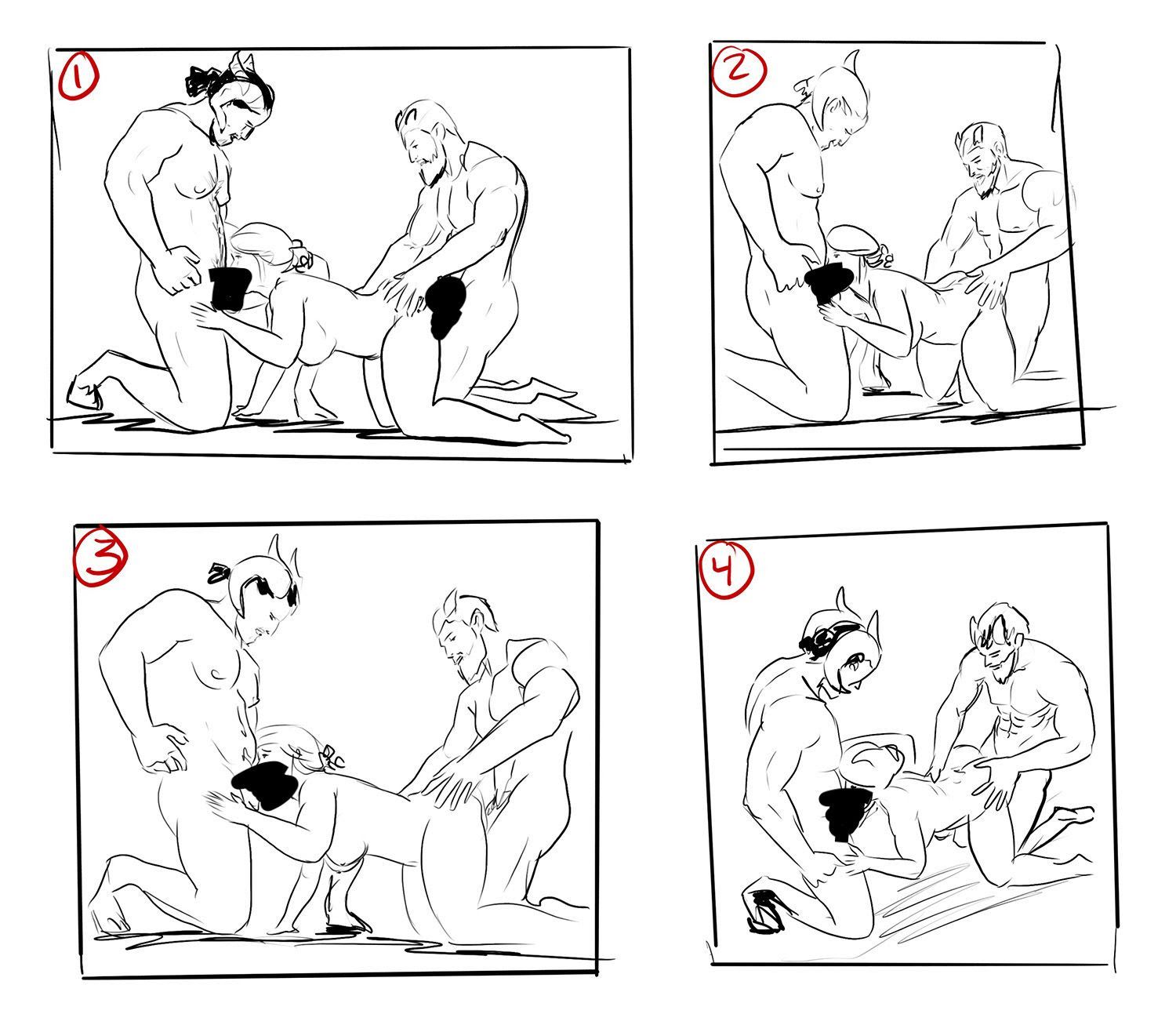 I'm always surprised when the first book I ever wrote gets comments like "holy hell omg haha great story!"  or  "very good!!!! loved it!!!! ♥️♥️♥️🥰". The Lost Coast Daddies Romance series is still my most popular, with 498,278 views on the Radish reading app! Get your own FREE copy of the first book in the series here:
Amazon: https://www.amazon.com/gp/product/B07ZR439VK
Apple: https://books.apple.com/us/book/sizzling-hot-daddy/id1608014862
Barnes & Noble: https://www.barnesandnoble.com/w/sizzling-hot-daddy-olivia-fox/1140993768
Kobo: https://www.kobo.com/us/en/ebook/sizzling-hot-daddy
Google Play: https://play.google.com/store/books/details/Olivia_Fox_Sizzling_Hot_Daddy

Sneak Peak from My Daddy Coming Sept. 29th (or READ NOW as a member of the Daddy Issue Club) - scroll down for your special offer :)
We all have secrets. Secret desires, secret diagnosis, secret wagers we lay down.
I bet my body and he won it fair and square.
My best friend, and hot silver fox, caught me in the secret labrinth beneath
the exclusive club where I work.
Now I'm his baby girl for the weekend — his to punish, his to pleasure.
But the biggest confidence I've ever kept, has to do with Doc and the way my heart does a double backflip every time his gaze meets mine.
The question is, can I go back to being just his friend after he's made me his little princess?

Read the latest Friends to Lovers Romance from USA TODAY bestselling author, Olivia Fox.
WHAT OTHERS ARE SAYING ABOUT OLIVIA'S BOOKS:
"Olivia Fox knows how to write a dirty, forbidden, fast paced age gap romance! She really had me burning the midnight oil, trying to find out what came next in Noah and Gigi's torrid story. This book was hot, sweet, and oh so satisfying until the very last page. Do yourself a favor and grab this book now!" Vivian Wood Wall Street Journal and USA Today Bestselling Author for Daddy Says
"A perfect match of Daddy intuition and needy Little girl! It will make you wonder where your dream boss is hiding…" Pepper North USA Today Bestselling Author for Daddy Issues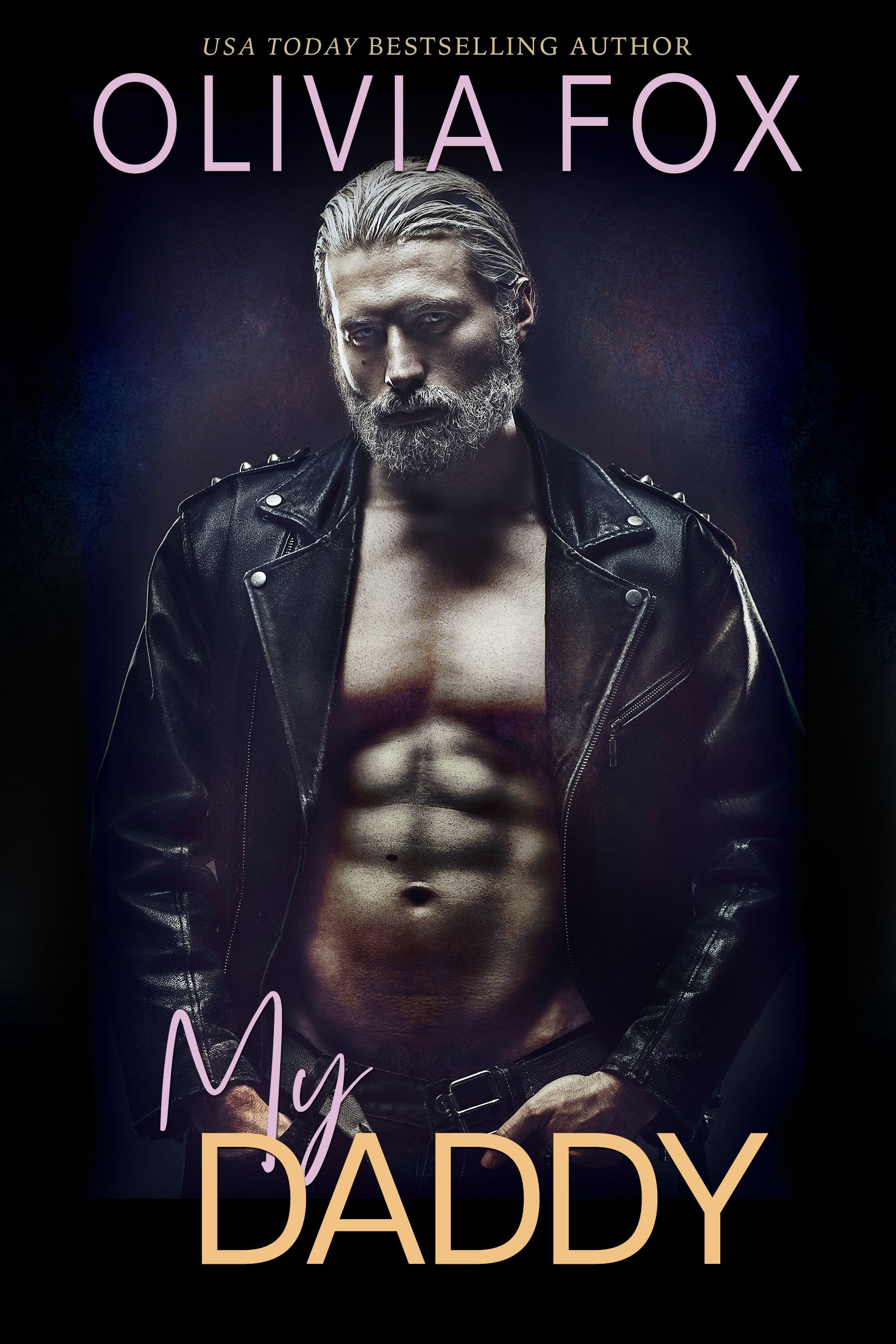 Doc, Chapter II:
Descending the stairs into the labyrinth below The Ranch tricked my brain.
It was as if time took me back to over four decades ago, and spit me out smack dab in the middle of my childhood during one of countless days when I tried to escape my older brother in the jungle.
Forty years ago, my family lived at the edge of El Yunque Forest in Puerto Rico. My father, a retired Army Lt. Col. From the U.S. served from 1962 to 1982, and grew up as an "Army brat." He met my mother while stationed on the island, had my brother and I with her, and ended up spending the rest of his life with her there.
I could feel the pounding of my heart as I stood petrified, spine pressed against the trunk of a rosewood tree, hoping against hope to outwit him in our game of chase. The rough bark poked into my flesh and made standing still difficult. I'd learned to avoid the palm trees early on, after having my right leg swarmed by fire ants nesting in the dry sheaths encircling those trunks. I shifted my weight in my tennies. The fading light of the setting sun was painting the surroundings with shadowy brush strokes, and I held my hands tightly gripped in front of me, listening for any human sounds that might interrupt the serene singing of the whistling frogs.
There were none.
Out of the corner of my eye, I saw a terrible monster skitter across the bark alongside my skull and although it cut my breath off, I couldn't hold back a sharp cry of alarm.
Fucking brown bat.
Harmless, and butt-ugly bug-eater.
As soon as I had the wicked thought, my being was bombarded with guilt. Mama would have my head if she found out I even knew the four-letter word.
Perhaps it was time to make a break for it.
I rubbed my arms, mustering courage, and hoped like hell he wouldn't hear me bolt. If he caught me, he'd beat the living snot out of me for eating up all the leftover Platanos Maduros that morning, his favorite sweet treat, before he woke up.
My brother, Duke, seriously sucked.
That was a saying my uncle Duke, dad's brother, taught me. Born Robert Ambrosini, he called himself Duke ever since coming back to the island from Iraq. Sucked meant something was really, really bad.
It would stink if my brother caught me.
He'd give me an ass whuppin' for sure. That was another phrase Bobby had shared and I thought it sounded cool. He said if I kept up with my English, someday I could be a soldier just like him.
I would be stuck in the dark if I didn't get home soon, and that would be bad. I inhaled shallow, quick gasps to fill my lungs.
It was now or never.
Relying on my speed, and knowledge of the forest paths, I barked out my battle cry at the tree canopy overhead, "Hooah!" and sprinted towards home.
* * *
My breathing came ragged in the muffled stillness of the labyrinth below the club. Unlike El Yunque, there were no creatures calling out calming sounds into the night. The underground passages held the scent of the earth as the jungle did, and just the pubescent version of me in the jungle, I felt the constant nudge of impending arousal. Back then, I had no control over my erections. Chasing Priscilla had the same effect.
I pictured how adorable she looked in her standard uniform, a pin up dress and white sneakers, running from me. How when I inevitably caught her, she'd struggle to get free, her hazel eyes flashing like fire, her delicious breasts rising and falling in fury because she lost.
She hated losing.
This thing between us was something I'd thought about for a very long while. I pondered this, coming to a halt under an arched chamber which offered four different routes. There was a shadow staining the wall of one tunnel, and I stepped silently towards it to examine it further. The small enclave would give me the advantage if she were to pass this way. It was only a matter of time — all I had to do was wait. I put my back against the wall of the maze and stayed put.
In stillness, the sweat from my earlier exertion while running through the chambers evaporated, and the cold seeped into my body. It contrasted with the quickening of my pulse, as I anticipated Priscilla's sudden appearance in the chamber from which I remained hidden from view, holding my breath so that I could hear the slightest sound in the obscurity.
I'd already broken all my rules for her. All for a chance at one weekend spent teaching her all the things she'd been missing because of her prolonged bout of celibacy.
It came to a point, after months and months of fantasizing about my princess, where I could no longer keep my hands off her.
As manager of The Ranch, she was plenty familiar with dom-sub relationships, but she admitted to me she'd never been in one herself.
That's when I caved into my growing need to touch her.
Train her.
Corrupt and worship her.
Up to now, there was nothing going on between us besides solid friendship. We'd met for the first time  my tattoo parlor in town, and I found I could talk to her more easily than I did with my male friends. I kept convincing myself that wouldn't go away if I demanded her complete submission.
The weird thing was, she didn't see it — how I felt about her. For such an intelligent woman, she was blind to something it didn't take an idiot to figure out.
I wanted to show her what she'd been missing, and I wasn't above using sex as a weapon.
Maybe giving her a head start had been a mistake. My eagerness to catch her had blinded me to the folly of letting her go first. She was more clever than me, even if I was stronger and faster.
Beyond the open chamber, there was a furtive movement of black on black. I melted into the enclave, pressing myself as tightly as I could against the wall. The darkness seemed a living thing, and I licked my lips, smiling in anticipation of what I would do to her first, after claiming my prize. Eyes widened, round, barely blinking, I labored to pick up another hint of movement in the tunnels.
Where was she?
Then I saw her bombshell body, round in all the right places. It came down the hallway at a fast jog after halting for a long moment in the chamber, head up, alert, listening for any sound. I stepped out into the corridor, a sinister shadow detaching itself from its hiding place to reveal itself, and she sprinted away, melting into the darkness of the distant passageway again.
I passed a spilling fountain set into the dividing wall. A puddle of icy water gathered in a pool and the blood throbbed hotly through my veins.
She looked so adorable in her vintage-style dress with white sneakers and would never outrun me in that tight skirt. Thank sweet baby Jesus for Priscilla and her pencil skirts. I imagined her thrusting her behind at me, daring me to take her, and it only made matters worse. My mouth watered and fingers tingled with the need to stroke her.
Closing in, I stretched an arm out to seize her, pull her to me and wrap a hand around the slender column of her neck. "You lose, princess. Now you're mine to punish.
Her eyes were brilliantly intelligent, even in this light, and I sensed she wanted me to kiss her, but as per usual, her cautious nature wouldn't allow her the pleasure. Ours was a carefully constructed friendship. I realized I wouldn't go after her like every other man because she trusted me. I respected her need for distance, and recognized a measure of myself in it as one wounded animal recognizes another.
In spite of that appreciation, abruptly, we began to bite, and suck and savor each other in the semidarkness. I felt her mouth, her hunger. And I tasted tears.
"Priscilla? You're crying." I said and licked her tears away.
She tried to suppress a giggle. "Enrique. You're licking me." Her voice was a whisper and her eyes narrowed.
It had been so long since anyone called me by my real name. I almost didn't respond. My mother had granted me the moniker because it meant ruler of the house. She'd turn over in her grave if she knew how the name described my sexual proclivities to a T. I was a dom through and through. With every fiber in my being. For longer than I could contemplate, I longed to teach Priscilla what it was to be commanded by me, but more than that, I needed to be her protector. Her biggest fan. The one she came home to at night, whose lap she curled up on, the man who got to shower her with kisses and gifts and spoil her so bad.
She pulled away, strode towards the entrance, and I longed to snatch her hair in my hand, use it to pull her up on her toes, and drag her to a bedroom where I'd act out every fetish we ever had.
Her words were as cool as ice water. "A kiss, huh? Friends kiss each other all the time. I got off easy."
"Who said anything about getting off?" I caught up with her and grabbed her wrist, yanking her to my chest so that she bit back a whimper. "You're mine for the weekend now. And when I make you get off, it will be hard, plenty hard."
One thing I learned in life: it was easy to confuse feelings for something they weren't. But friends didn't feel for each other the way I felt about Priscilla. A genuine friend wouldn't ache like I did to slide that tight little pencil skirt up, expose her cute lace panties, and drink her sexy-juice, holy water straight from the tap.
Like what you read? Click the pic to get your Labor Day Deal! Binge reads my books this weekend :)