Preview New, Exciting NSFW Artwork & Exclusive, Early Releases Before Anyone Else!
Can't get enough quality spicy romance? Get exclusive early releases and special NSFW access by signing up for my mailing list. You won't want to miss what's coming next!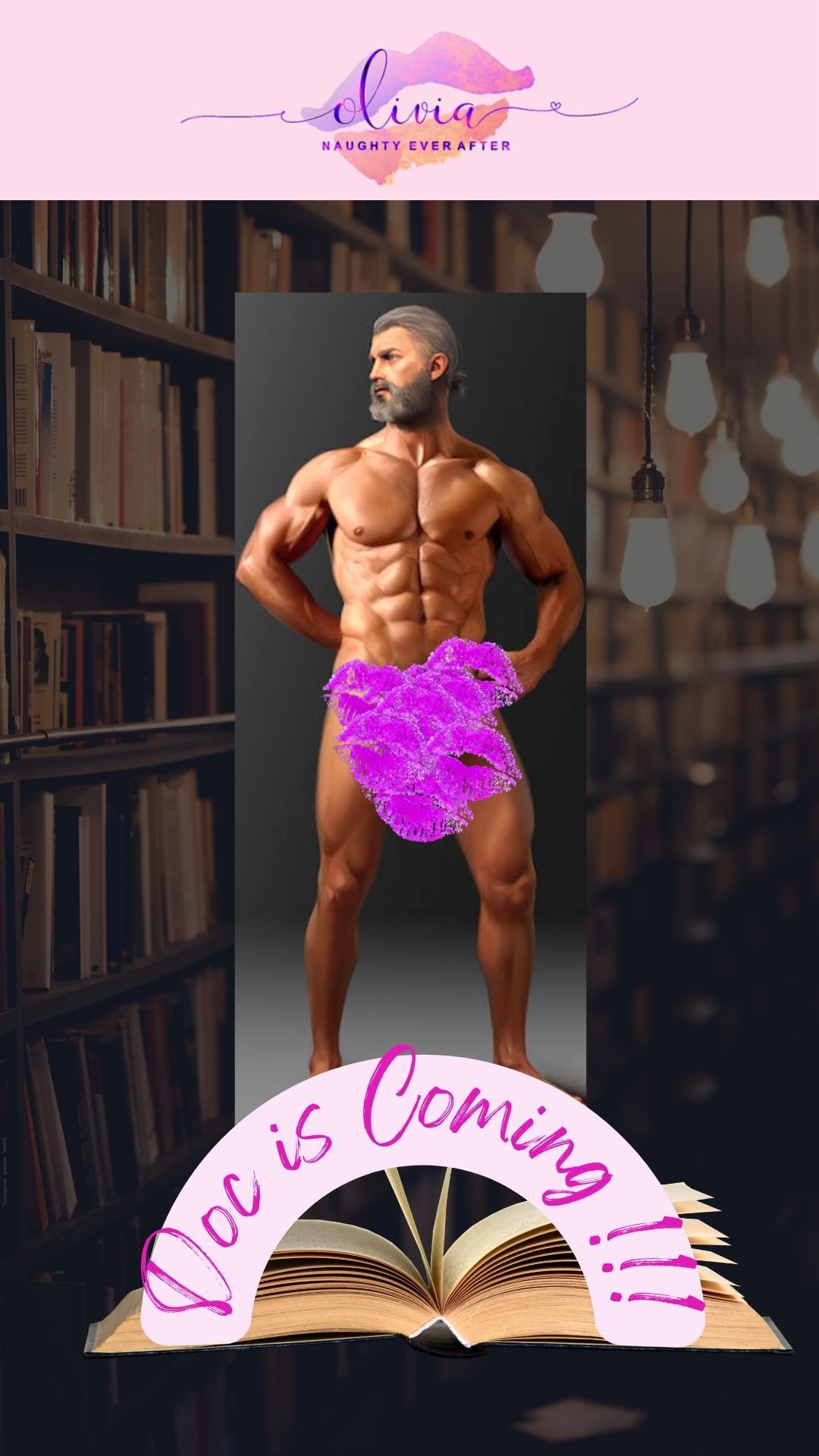 Get exclusive early releases of all my new books! Click link below to get yours. https://www.thedaddyissue.club/lcl
Don't miss out on my latest spicy romance and naughty ever afters! Get your hands on my exclusive early access and NSFW content today. Scroll down to read a sneak peek of Seducing Daddy now.
PROS:
-I'm giving away free NSFW bookmarks, see above. So hurry and get your copy before they're all gone. (Once you nab your special offer, send your mailing address to info@oliviafoxromance.com) I'll even sign it for you if you like.
-You get to read exclusive early releases not available to the public. Right now I'm publishing Seducing Daddy as a serialized read for members, snippet is below for a taste of the fun you'll read about .
-You can bookmark NSFW scenes and spicy chapters so you can easily find them later.
-You get special advanced access my upcoming Monster Romance with monthly serialized chapters!
CONS:
-You have to pay less than the price of a cocktail for this privilege.
-The content may not be suitable for everyone.🍆 🌶
Jolene, Seducing Daddy:
He said matter-of-factly. "Something tells me you can take care of yourself just fine."
While focussing on the tabletop, I could feel his sharp stare boring into me. My voice was huskier than normal. "Well, that's true, I guess, but it's kind of pleasant to have someone else look out for me."
He peered at me across his mug and took a long swallow of his tea. "Jolene, anytime you need my help, I'll come running."
A flush stung my cheeks. "Okay, well, I think I'll head to bed myself. It's getting late. And I'm an early riser." I sputtered.
"Let me walk you to your door." He beckoned.
My need to protect myself from him came barreling back with a vengeance, and I kept all expression from my voice, muttering, "Whatever."
He ignored the remark and followed me to the guestroom, which Dorothy showed me earlier. The door was shut and Rex reached around me from behind, grabbing its handle and opening it for me. Instead of releasing his grip, he held onto it and stepped in front of me, effectively preventing me from entering the room. I tried to maintain my curtness, quirked a brow and stared. "Why Reverend Pritchett. Don't tell me your intentions in bringing me here were dishonorable."
"Not at all." The smoldering flame I saw in his eyes frightened me, and I fought the powerful vitality he exuded. "I just haven't been able to stop thinking about kissing your cheek beneath the mistletoe earlier. Wondering whether maybe you'd allow me a real kiss goodnight, if I asked you nicely."
"Now how would that look with your mother just down the hall?" I asked him.
"Believe it or not, she'd probably be all for it." He said, and thinking back on the conversation she and I shared in the kitchen, he was probably right.
"Is there anything else you need me to take care of for you before we say goodnight?" A grin took over his features, and even if I were blind, it would be impossible to miss his examination and approval. It was a palpable thing in the air, which crackled and snapped between us.
My head spun, and I could hardly think straight. My eyes locked on his broad shoulders, which were heaving as he gathered me into his arms and held me snugly.
Nope, that truck's definitely not making up for having a small penis, I thought, when the very substantial evidence of his arousal brushed against my belly.
I didn't like being bested and met his burning stare without flinching. "Such as?" Oh, I knew very well what he was aiming at, but he ought to at least have the courage to come right out and say it.
And allow me the privilege of telling him "no".
"I had a little something like this in mind." He replied, before lowering his mouth onto the hollow at the base of my throat and dropping the most gentle of kisses there. "And possibly a little of this." His lips seared a path up my neck and nibbled at my earlobe. The sensation sang through my veins, and I wanted to yank him into the guest room and ride him like a wild bronc.
He stood and up. It was necessary to tilt my head way back to see his face. My eager response to the touch of his lips stunned me into silence, but he still had more to say.
"In order to show you all the things I intend to do to you when you're ready, we'll need our privacy. Mama wears a hearing aid, and snores to wake the dead, but I plan on destroying you with pleasure until your screams rattle the windows and shake the walls. I need you all alone to myself for that." His lips slowly descended to meet mine, and I drank in its sweetness, pressing my open lips to his. Then he kissed the tip of my nose, my eyebrows, and finally my forehead, leaving me with a languid longing that flooded my veins. "I can wait. Goodnight, Jolene." He purred like a big cat and walked away, allowing me to admire the firm and sculpted buttocks shaped by bucking hay, and showcased to perfection in a pair of tight Wrangler jeans.
"Damn cowboys." I grumbled to myself.
Once beneath the heavy blankets, with lights off, I relived the velvet warmth of his kiss a thousand times over before finally falling asleep.