From Catfished to Finding Her Kinky Billionaire...FREE Spicy Romance Alert!
Click this post to download your free copy now!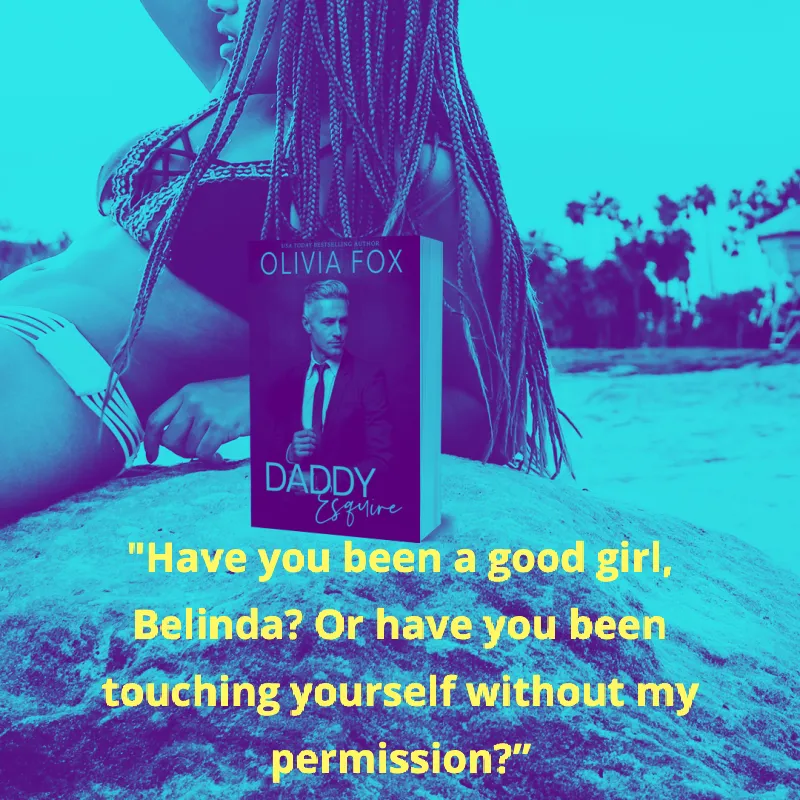 DOWNLOAD NOW on any retailer 👉🏻👉🏻👉🏻  https://books2read.com/Daddy-Esquire
Here's what 5-star reviewers are saying about this daddy dom romance:
5.0 out of 5 stars Hot hot hot! Belinda and Arthur are OMG scorching HOT! Arthur is successful, strong, and powerful man... he has more wealth than her really knows what to do with... yet he is missing out on love. He is a DD by nature... but he is looking for much more than a simple sub. Belinda is a smart young woman who is innocent, yet is so intrigued by everything Arthur has to offer. She brings with her joy, wonder, and love... he brings experience, confidence and freedom to just be. The chemistry between them is panty-melting HOT. The writing, as with all of Olivia Fox`s books, is incredible and witty - with a well developed story that flows easily and characters that are witty and smart. I loved Belinda`s inner thoughts... so funny! This is a great DD/s romance that you just MUST read!!!
Linda Charlemagne 5.0 out of 5 stars Daddy Esquire This book was truly erotic. It sizzles from beginning to end. It was so hot, I thought my tablet would go up in flames. It also shows you that age is just a number.
MoniBoop 5.0 out of 5 stars Wow! I read the teaser in an email and couldn't stop, I had to purchase the book! So glad I did!! Once I started I couldn't put it down. Needless to say I read the whole story in one sitting! Once you get hooked by Arthur and his commanding presence it's easy to fall for Belinda too. Definitely worth the time to read, you won't be disappointed!!
Here is the book blurb:
Sugar daddy? Dominating daddy? Daddy of my dreams?

This silver fox checks all my boxes.

Twenty-seven years older. Check.

Classy. Check.

Commanding. Check to the hell yeah, check!

The farming and ranching boys my age are okay for a roll in the hay.

But I'm looking for someone on FetLife who will discipline me and tell me I'm a "good girl".

Someone like him.
Internet personalities are not always what they seem. I learned that the hard way.
But when I meet Arthur in real life, I discover he is everything his online pics promised and he is going to do much more than make me call him "Daddy".

He's going to teach me to be a very badly behaved girl indeed.

★From USA TODAY Bestseller: Olivia Fox comes this age gap, billionaire daddy dom romance. Daddy Esquire is part of the Silver Fox Daddy series, because let's face it, older men know how to treat a woman. Each book is a standalone, naughty ever after. Transport yourself into the charming and magical town of Briarville and beyond. Follow these commanding yet gentle heroes on their quests to find lasting love and naughtiness on the real live Lost Coast of California.★

If you like stories that make your stomach swoop and toes curl, scroll up and click to buy.
Enjoy, Kitten!